Taylor's local game shop, offering a curated selection of tabletop games, RPG accessories, & collectibles.
---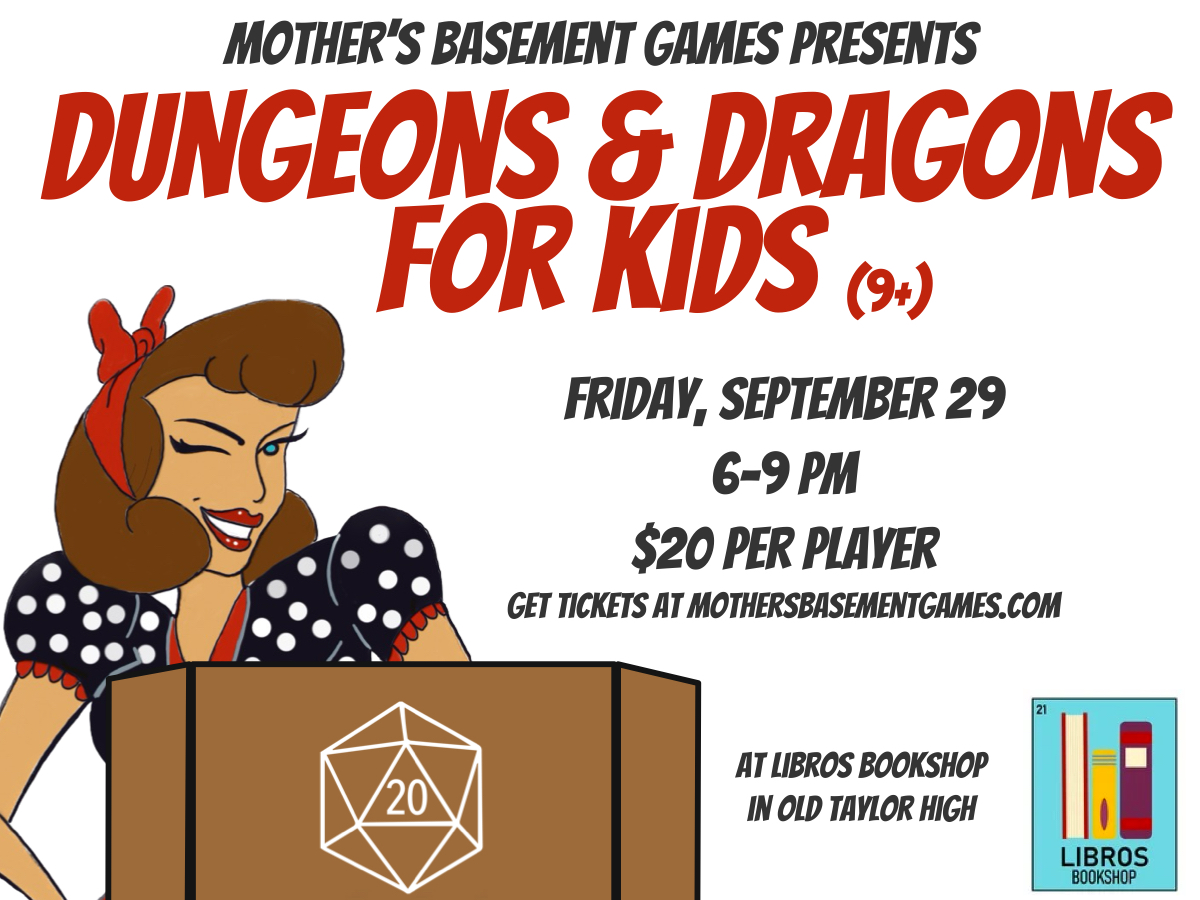 Dungeons & Dragons for Kids
We'll be in our new location – Libros Bookshop at Old Taylor High.
---
You can also find us at the following markets:
Taylor Market Days
Find us the first Saturday of the month at Taylor Market Days – "Bringing the best central Texas vendors of vintage, makers, artisan, craftsman & upcycle to Taylor."
---
Want to know the latest?
Sign up for the Mother's Basement newsletter.